The CSB UPS 12580 battery is a VRLA (valve regulated lead acid) AGM (absorbed glass mat) battery that is very popular for UPS applications. This 12V 9AH battery can handle 130 A max discharge for 5 seconds as well as 95.1A current load for 2 minutes. It also has a 908W power capability for two minutes. There are few batteries on the market that can deliver such high performance.
In today's world, many customers are looking for second sources and alternatives to products that are in short supply or have long lead times. Some potential alternatives include the Powersonic PSH-12100F2-FR, the Powersonic PHR1236 and Yuasa's NPX-35L. Below is a comparison of their performance.
CSB has always been a frontrunner when it comes to maximum currents. Powersonic and Yuasa batteries provide enough power for many applications, and they have shorter lead times and product availability. Many companies are now considering Powersonic and Yuasa as viable alternatives.
If you're looking for a CSB UPS 12580 or want to explore your options, connect with one of our battery experts. They'll help you find the perfect battery for your needs.
| | | | | |
| --- | --- | --- | --- | --- |
| Manufacturer | CSB | Powersonic | Powersonic | Yuasa |
| Model | UPS 12580 | PSH-12100FR | PSH-1236 | NPX-35L |
| Voltage | 12V | 12V | 12V | 12V |
| Nominal Capacity | 580W @5min-rate to 9.60V | 246W @15-min-rate | 216W @15-min-rate | 210W @15-min to 10V |
| Dimensions (L, W, H-Max) | 150mm, 54mm, 98mm | 151mm, 65mm, 117m | 151mm, 65mm, 99mm | 151mm, 65mm, 97.5mm |
| Max Peak Current | 130A for 5 sec. | 105A for 10 sec. | 105A for 5 sec. | 40A |
| Max Constant Current | 95.1A for 2 min to 9.6V | 24A for 11min to 7.8V | 36.7A for 5 min to 9.6V | 24A for 6 min to 7.8V |
| Max Constant Power | 908W for 2 min to 9.6V | 444W for 5 min to 10.02V | 383W for 5 min to 9.6V | 66W for 5 min to 10.02V |
To learn more, please contact us today.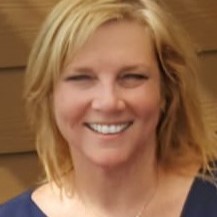 Katherine Mack
Katherine Mack has 35+ years of Custom Battery Pack Design experience and has helped over 1,000 companies from Fortune 500 to startups successfully design and scale their products on time and on budget. She is an expert cell chemistries, helping engineers select the optimal cell for runtime, temperature performance, calendar life, cycle life and load currents.